Accessibility Policy Development
Design and Implement the Right Accessibility Policies for Your Organization
The world of accessibility is constantly changing, especially online. Future-proofing your website against rapidly evolving accessibility requirements means putting the right policies into place now and preparing long-term strategies that support accessibility development.
Even if you already have a well-established business and online presence, you can make the right changes to make sure your website doesn't leave out any population of visitors with a well-thought-out web accessibility policy.
You don't want to lose business simply because those with disabilities can't access your information. This puts you at risk to lose not only customers, but also exposes you to legal implications. Depending on your business, you may be required by law to make changes according to the ADA policy.

Need help? We are available anytime and anywhere!
If you want to make a change, you need to start at the beginning. To start building an accessible website, begin with consultants that know the industry, know websites, and will help you understand your business's unique accessibility needs.
Call us today to get started, or keep reading to learn more about the steps we can take to help you create robust web accessibility policies and strategies.
Plan for Accessibility Compliance
We will work with you to understand your accessibility needs by evaluating at your business as a whole.
Process design and implementation is all about knowing your unique business structure and working to customize an approach that works for your current and evolving team. This is critical for content designers and managers that have a direct impact on your website on a daily basis.
We will ask the right questions at the start, to create a solid plan that caters to your customers, your goals and your unique business needs.
Adjust and Evolve Your Digital Workflow Once the plan is developed and in place, it needs to become part of your everyday work. Accessibility shouldn't take over your business, it should become part of your business. We will work with you through the process of creating a workflow that works within your organization and complements your current marketing strategies.
Change Can Be Integrated Into Your Existing Structure
ADA FOR WEB will help you create plans and approaches that will make it easy to work accessibility into your digital workflow.
Accessibility isn't just about ramps and handles anymore. The Internet and your website need to be digital spaces that are easy for everyone to navigate. It's important to think beyond your typical digital strategy and add strategic steps to your current digital workflow with the judicious use of the current ADA policy.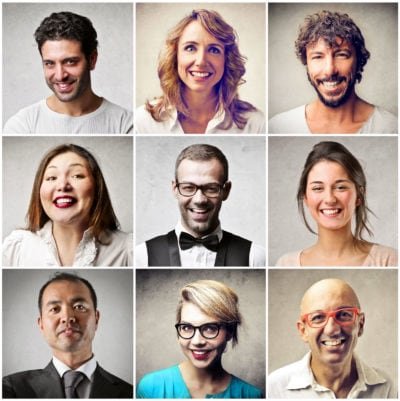 Identify the Right People
While we know accessibility is a new area of consideration for many businesses, you might already have people within your organization capable of taking on the challenge of administering these changes.
You work with rockstars. We will help you identify the talented individuals in your organization who have the skills to take on a new kind of work. We will also help identify any gaps that may exist and work with you to create new positions in order to fill those gaps. After we identify the right people, we won't abandon you. We work as project management consultants to help you choose the right projects, move forward in a timely matter and identify priorities. ADA FOR WEB Solutions is there for your business, every step of the way.
Implementing Your Digital Accessibility Policies
This is the fun part: ADA FOR WEB will help you set your plan into motion. When we're done, you'll have a website that meets WCAG (Web Accessibility) 2.1 AA standards and Section 508, if applicable, and helps you reach a wider audience and connects you with each and every visitor.
Expanding Horizons and Understanding of Critical Concepts
It's our goal to guide your organization through the critical process of developing a web accessibility policy and to help identify those individuals who can champion the cause of accessibility for your business.
We're passionate about building websites that can reach everyone and we want to share that passion with you and your organization. Whether you need specific changes to your website or build a completely new website, ADA FOR WEB Solutions can help you establish a plan, get the right people on board and implement and develop internal policies that will work for you.
Ready? Let's get started. Contact ADA FOR WEB today to set up a meeting and let's talk about your website accessibility goals.
Contact ADA for Websites to learn more and to discuss your upcoming project!
Email: support@adaforweb.com