Website Accessibility Assessment
Web Accessibility Assessments for WCAG 2.1 and Section 508
When it comes to making sure your website is accessible to all users, the first thing to do is audit your site to assess just how inclusive it actually is for users – your current and potential clients. Most websites on the Internet today are not accessible to people living with disabilities.
You may be wondering if an assessment or potential overhaul is even necessary. It probably feels like a lot of work and when you built the site, accessibility was barely even a concern. Why does it matter now?
Consider this: a successful audit will identify and document any barriers users may be experiencing while visiting your site. It's likely you don't even know what issues they are having and you may already be losing customers who are trying to use your site to learn about your services or to buy your products. In the wake of those roadblocks, users typically leave before ever spending money or learning about what you can offer. Your website's lack of accessibility is potentially costing you money.

Need help? We are available anytime and anywhere!
Should Your Website Be Assessed for Accessibility Compliance?
When ADA FOR WEBSITES Web Solutions conducts your web accessibility assessment and audit, we focus on making sure we understand your goals to determine what needs to be done to accomplish those goals, all while remaining cognizant of acceptable industry standards and practice.
The work you do during your site accessibility assessment and the follow-up remediation of issues will help you to grow your brand, gain new customers and increase profits.
There are also laws that compel you to make sure your website is accessible. The Americans with Disabilities Act (ADA) bans discrimination against any person with a disability, which includes communications technology, apps and websites. So if your website is riddled with barriers, you could be at risk.
ADA FOR WEBSITES's accessibility assessment is a formal evaluation of how well your website supports the needs of web users with disabilities. It is completed by ADA FOR WEBSITES's accessibility consulting experts. ADA FOR WEBSITES Web Solutions has been performing these audits with over decade of experience and we have worked closely with people living with disabilities to fully understand any obstacles they have had to overcome.
Our formal assessment and auditing processes will show where barriers exist on your current website, what those barriers are and what needs to be done to remove them. Along with identifying problems and where they exist, an assessment will evaluate your site's level of compliance with current legal requirements and universally accepted technical requirements. Upon completion, we will walk you through our findings and recommendations.
Have questions? Talk to our experts at (949) 328-1812 or email us at 
support@adaforweb.com
  for more information about our accessibility assessment.
Web Content Accessibility Guidelines (WCAG 2.1)
Our team uses the Web Content Accessibility Guidelines (WCAG 2.1) as the basis of our audit, which are the accepted industry standard for measuring accessibility. Our specialists also look to Section 508 of the American Disabilities Act as the foundation of the audit, when applicable (in the cases of public education and higher education). Section 508, WCAG 2.1 and ADA provide a foundation for accessibility audit testing because they set the parameters for success criteria which will help to minimize business risk and leverage the latest technology to support accessibility online, while also aligning with business needs.
What to Expect from ADA FOR WEBSITES's Accessibility Assessments and Audits When partnering with ADA FOR WEBSITES to help your organization, together we will determine how close your website is to industry accessibility standards, what is missing and how we can fix it.
ADA FOR WEBSITES's Full Accessibility Assessment Process Includes Five Strategic Steps: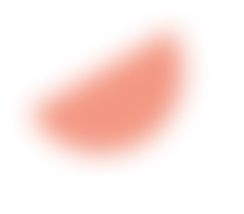 Step 1: Initial Assessment
We perform an initial assessment to better understand the size and scope of the project and what needs to be updated.
Step 2: Full Accessibility Audit
ADA FOR WEBSITES performs a complete website audit on your website, digital documents and media. We will prepare reports to deliver to you on what we've found.
Step 3: Audit Reporting
When an area of concern is identified, we closely evaluate every aspect of that identified issue and provide full documentation regarding the issue. The full report reflects the extent of the compliance or lack of compliance of your website, web application or mobile app is. When delivering the reports we consult and help you understand the results.
Step 4: Corrective Action Planning
We collaborate to create a Corrective Action Plan based on the results of the audit, with suggestions on how we can improve your site. Work assignments are created during this process.
Step 5: Remediation Consulting
Together, we implement the remediation plan and resolve the issues on your site so it is compliant and accessible for all users.
The best way to guarantee that you are not discriminating against clients and customers online is to make sure that your web presence is welcoming, understandable, easy-to-read, keyboard accessible, includes thorough captions and closed captioning for videos – in other words, is accessible across all pages and elements.
For some companies, correcting any gaps in accessibility may mean a complete rebuild of all their digital properties. Others may choose remediation of their existing website, with ongoing monitoring at regular intervals as a more efficient and timely solution. Our ADA FOR WEBSITES specialists will walk you through your options, so you can be fully informed and confidently decide what's best for your business.
Leave a message to hear back from our specialists within 24 working hours. Or you can call us at (949) 328-1812 or email us at
support@adaforweb.com
for more information.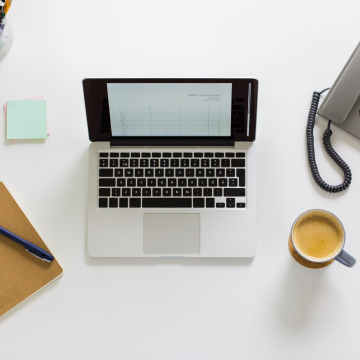 Do You Have Concerns About ADA Law?
If you're reading this, chances are you are interested in learning how ADA laws applies to your organization. Hopefully, you are here to make proactive changes.
More and more, companies are being sued for neglecting to make their websites accessible to all online users. If your company or institution is already involved in legal action, ADA FOR WEBSITES is prepared to help you expedite the process of auditing and remediation, so we can quickly and effectively improve your site.
Do You Have Concerns About ADA Law?
The more you understand about the accessibility assessment and audit process, the better. Here is a list of important terminology to be familiar with as you work to improve your website.
An high level overview and documentation of major issues found on your website. Generally a first step before a full web accessibility audit.
A comprehensive analysis of your website(s) and detailed reporting on all web accessibility issues found through software and manual processes.
The strategic plan that is created to resolve compliance issues on your website. It consists of work assignments and timelines for your leadership and technicians.
Remediation is the process of putting your Corrective Action Plan into action and resolving web accessibility compliance issues on your website.
Following remediation, because websites are continually changing and standards continually evolve, your website should be reviewed, ongoing, to assure that new compliance issues do not appear. This also offers a buffer of protection to your organization as it demonstrates that compliance is an ongoing effort.
In practice, the Web Content Accessibility Guideline (WCAG) is the standard against which compliance is currently measured. Testing and auditing utilizes these standards to identify areas of concern and potential lack of compliance.
Do You Have More Questions About Compliance?
Contact us today for more information on our strategic accessibility assessments and let us help you make your website accessible to all users.
Contact ADA for Websites to learn more and to discuss your upcoming project!
Email: support@adaforweb.com