Fully-Managed WordPress Web Hosting
Fast, Reliable and Fully-Managed WordPress Web Hosting A business website is only as strong as its web hosting provider. Without a website, business and commerce comes to a grinding halt.
Your company needs a hands-off web hosting plan to keep your customers and your website visitors happy – and sales coming in.
Since you've decided to create a new website and you know you want it built on WordPress, now you need to think about who will host it and where it will live.
Finding dependable managed web hosting for WordPress is a vital step in building a successful website. How your site is hosted directly affects how information is delivered to your current and potential customers. Customers are looking for speed, secure browsing, a good experience – and a site that works 24/7.
As you begin to research WordPress secure web hosting options, you will discover there are countless web hosting services available that meet the WordPress minimum requirements for hosting. With all those choices, it may be difficult to narrow down which host is best for your business.
At ADA FOR WEBSITES, we believe our managed hosting services for WordPress are an exceptional option. We offer benefits for companies beyond hosting and our available support can help you drive your business.
Contact ADA for Websites for a full suite of web hosting services for small companies and nonprofits. Talk to our experts at
949-328-1812
or email us at
support@adaforweb.com
for more information.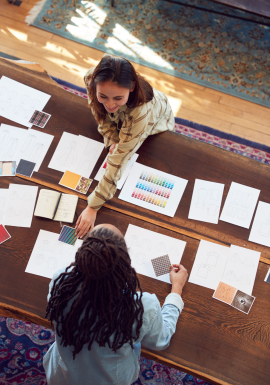 ADA FOR WEBSITES Web Solutions Provides Worry-Free Managed Web Hosting for WordPress
Since our inception, ADA FOR WEBSITES has offered premiere managed hosting services for WordPress. The data-centers that serve your website help us to protect your site and in turn protects, your products, services and data – and your customer's data. This way, you can keep your focus on growing your business.
The ADA FOR WEBSITES team delivers premium services and support and plans tailed for WordPress.
When you join us, your website is housed in data-centers with multiple reliable Internet providers, which means your website is always available and secure. We're confident our managed hosting services for WordPress will improve your website's performance, as well as keep your data secure. This peace of mind is priceless.
30 Days of Backups Available
We back up your website daily and always have 30 days of backups available for you. So should something go wrong, we've got your back.
Security for Your Business and Your Customers
When you choose ADA FOR WEBSITES to host your site, we offer additional services beyond security.
Software Maintenance and Updates
As your host, the ADA FOR WEBSITES team will keep your website technology up-to-date. We focus on updating your WordPress Core twice per month. These files provide the foundation and functionality of the WordPress platform. We are always available for content updates and website changes including design tweaks, new plugins and images.
Added Protection – Security for Your Customers
Businesses need to protect their data and their customer's data online from cyber-attacks and vulnerabilities. A standard approach to this is to use SSL, or Secure Sockets Layer, as a standard security protocol for establishing encrypted links between a web server and a browser. This means the data that transmits between the two is protected by the SSL. When you see HTTPS and/or a padlock icon in your address bar, you'll know you are on a secure website with SSL configured.
Information sent by a user on the Internet is passed from computer to computer to get to the destination server. If it is not encrypted with an SSL certificate, any computer in between that user and the server can potentially see private information such as credit card numbers, usernames and passwords and other sensitive information.
When you work with ADA FOR WEBSITES, we will configure SSL for your site and then monitor and maintain it. An essential step in securing your site.
Content Delivery Network (CDN) Available
While your website is hosted with ADA FOR WEBSITES, your company will have access to a Content Delivery Network (CDN), which is a network of servers that deliver pages and web content to end-users based on their geographic locations, the origin of the webpage and the content delivery server.
By using a CDN, all users will have a consistent experience that is faster and the site is less likely to crash because CDNs work to your content across many servers instead of forcing one server handle everything.
When you work with ADA FOR WEBSITES, we will configure SSL for your site and then monitor and maintain it. An essential step in securing your site.
2 Separate Hosting Environments – Live Website and Staging
With ADA FOR WEBSITES, you will have access to two hosting environments. One is a production environment, or where the live site sits – this is the website available to your website visitors. The production environment is separate from the Development or Staging environment.
The staging environment could be considered a sandbox where a duplicate of your live site is available for you to add new content to preview and test new potential features and functionality. This provides a true basis for quality assurance testing, allowing developers to clearly understand how updates will appear and function. Our technicians can help you as you navigate and experiment with improving your site.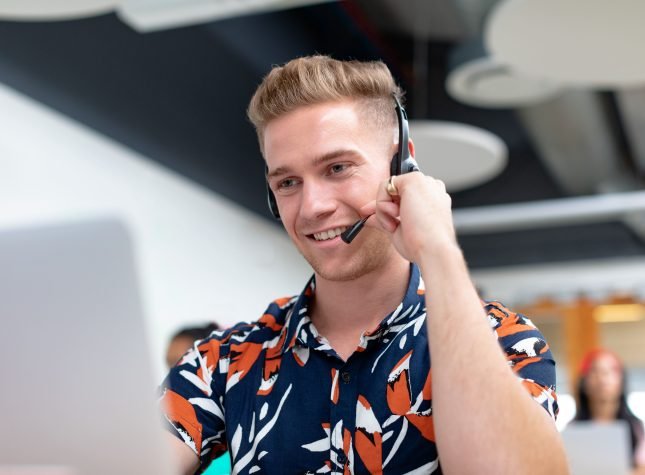 Ongoing Technical Support
By choosing ADA FOR WEBSITES to keep your site safe, our team of specialists and technicians will also be there for you should you need website support. They can assist you as you look to make content updates, publish new pages and throughout the process of navigating the WordPress platform, to make sure you are fully utilizing the many features it offers. We can also help you add images to your site and make sure your site is accessible to all users.
The Internet is always changing and you want your website to keep up the pace. A website is never finished. Our tech support team will help you to make sure your website doesn't become obsolete.
Here's Some Technical Info for You
Web hosting service provided by ADA FOR WEBSITES always includes the following:
Don't be overwhelmed by all the hosting options for your website. We can help you decide what you need and help you keep your website and data secure.
To learn more about our support for managed hosting for WordPress, email support@adaforweb.com.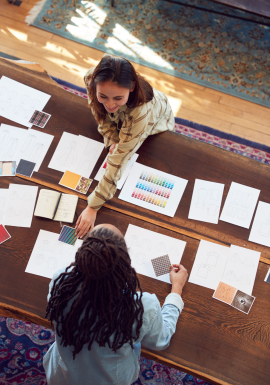 Contact ADA for Websites to learn more and to discuss your upcoming project!
Email: support@adaforweb.com