Services
The ADA FOR WEB Team Provides a Complete Menu of Web Consulting Services
When you choose ADA FOR WEB Solutions to lead your company's web development, you'll receive top-notch web design services, WordPress design and development and Web Accessibility Consulting (WCAG). Our specialists are experts in their field and already support a variety of organizations, including Michigan State University, ManPower and Kentucky Department of Education. Let's collaborate. Contact us today.
ADA FOR WEB's Web Consulting Services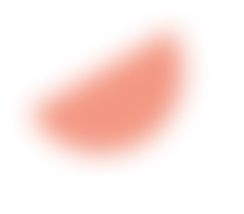 Web Accessibility Consulting
Accessible Website Design
WordPress Website Design
Secure WordPress Web Hosting Looking For A Proven Web Design Partner?
When you work with ADA FOR WEB you will receive expert advice and guidance throughout the web design process ensuring that your website is created to effectively drive your online business.

Let's Get Your New Website Started

It All Starts with A Proven Strategic Process
As you look to build a new website, or update your current site, it's important to first take a step back. Determine your goals for the site and your top priorities. By figuring out the key elements you need and want on your new or refreshed site ahead of the development, the launch and the site itself will be more successful. This is where the specialists at the ADA FOR WEB team can help you with a variety of website design/development and digital marketing services. The experts at ADA FOR WEB Solutions have been providing professional web services and support for more than 15 years. Our team works to make sure your organization is well-represented online to allow you to reach your customers.
We will sit down with you to walk through your vision and goals and apply our solutions to provide an outstanding website. We look to partner with our clients to ensure their web-building experience is world-class and our ongoing support provides everything you need to be successful online. This working relationship will make all the difference in the creation, development and ongoing maintenance of your site.At ADA FOR WEB, we believe our job is to make the web design process as simple, painless and effective as possible for you and your organization. Along with your vision, we place a high priority on creating a website for you and your company that is accessible for all users. We believe that making web accessibility a priority will benefit both you and your clients.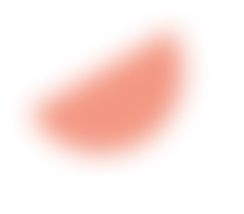 When you partner with us in web development,
we walk with you through three crucial steps
Consultation
We work with you to identify
your needs and requirements
and plan for success through
our web consulting solutions.
Design
We will design your website in
a way that will best support
your goals, while also ensuring
it is accessible to all users.
Development
We will create your website to achieve your desired result,
and to align with your Web Accessibility Plan
Since launching in 2010, this process has proven to be very successful with our many ADA FOR WEB clients.
Our Team Is Made Up of Experts Who Offer These Digital Marketing Services for Our Clients
Web Accessibility Consulting and Remediation Services
The ADA FOR WEB team specializes in ensuring your website is built to be accessible, by adhering to the Web Content Accessibility Guidelines (WCAG) 2.1. These are industry recommended standards to create an accessible website. Many firms provide some accessibility services; however at ADA FOR WEB, this is a top priority. You'll find that our team members are experts in web accessibility and in understanding the rules and policies that make a site compliant with the necessary standards. Our focus on accessibility and making it part of the backbone of your design, has been a firm focus since the beginning.
Did you know that for government institutions, colleges and universities and public schools, federal law requires their websites meet web accessibility standards? Educational institutions are required to comply with Section 508 standards. Our team has been consulting in web accessibility for more than 15 years and we are here to help our clients create accessible websites while also keeping to the vision and goal of the website.
Web Design Consulting and Development
A business' success is directly linked to how visible it is to the public. That's why having a well built, easy-to-use website that provides clear and concise information that's accessible to all is so important. Your website is an opportunity to share your goods and services, as well as your values and mission. We know that how you look and feel online, and how you use this platform, will directly impact how your clients and future clients view you.
Our team at ADA FOR WEB will work alongside you to fully understand your business needs, so we can make logical and strategic recommendations for design, content, imagery and intuitive navigation of your site.
While it takes only a tenth of a second to form a first impression when meeting someone face-to-face, it takes only about 50 milliseconds for users to decide what they think of a website. We know your visitors must be able to quickly learn who you are, what you do and be able to find the information they need if they are going to hire you or buy your goods and services.
We will work with you to develop an online presence that best represents your business, non-profit or government institution.
WordPress Web Design and Development
The WordPress platform is very popular among businesses for web design, because it's user-friendly and easy to manage. Companies of all sizes use this content management system (CMS) to build their sites – this includes the likes of Sony, Disney and The New Yorker.
It's estimated that about 30 percent of all tracked websites are built on WordPress. There are many different reasons why WordPress is a preferred CMS, but the approximately 52,000 different plug-in options for WordPress sites is a critical one. Other reasons include more options for design, excellent tech support, practically unlimited possibilities for functionality and affordability of rapid development.
Whether your company is start-up, on the fast track or an established business looking to expand its footprint, we often design our client's websites on WordPress because it offers many extra features and our clients find it simple to create new pages, update existing pages and publish quickly.
If you already have a website and it is not built on WordPress (perhaps it was built several years ago), it was likely constructed on another top platform of the time. Fast forward to today, it's possible that platform has become obsolete, or has proven to be difficult to manage. Perhaps it can't really do what you need it to do now – it's not media friendly, it's not accessible to all users, it's difficult to add new pages or it's painful and time-consuming to publish anything new. The good news is, you may not have to perform a complete redesign. Instead, our team at ADA FOR WEB can take your existing website and convert it to WordPress from its original platform, so that you have access to all that WordPress has to offer.
Secure Website Hosting Services
As your company website is built, it's important to plan ahead for your website hosting. You should consider your website storage and bandwidth needs for data transfer. Factor in backups and disaster recovery. Don't forget about security such as SSL, ongoing updates to your system software and patches for your CMS.
ADA FOR WEB offers web hosting for WordPress that is fast, continually backed-up and highly secure. Our web hosting services are E-Commerce ready to ensure that you and your customers are kept safe. We won't compromise of quality of service.
We will walk you through what it means to have a secure website and show you that we have everything in place to protect your brand and company.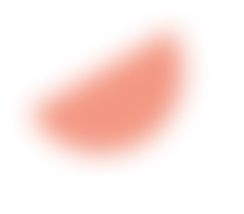 Ada For Web's Partners: The Right Professionals to Make Your Project A Success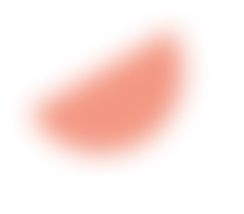 Our team knows that sometimes our clients need more than the creation and development of a website. As a web design and web accessibility consulting company, we have spent nearly a decade developing a robust set of strategic relationships with top-notch professional service providers who work with us to support our clients. These close-working partners are ready to coordinate and collaborate with us on your next project.
Our Partners are Specialists in Their Fields Web Content Writing and Development
Professional Photography
Video Production
Traditional Marketing Agencies (Outdoor, Radio, Television and Nationwide Media Coverage)
Digital Marketing (Digital Advertising, PPC, Search Engine Optimization, Social Media Advertising)
Social Media
Print Services
Google Business View – 360 Virtual Tours
Governmental & Lobbying Consultants
Grant Writing
Music Production
Podcasting Services
IT Services
Custom Software Integrations
Network Integrations and Automation
Mobile App Development
For more information on ADA FOR WEB Solutions,
or to learn more about the services we offer, email support@adaforweb.com
Contact ADA for Websites to learn more and to discuss your upcoming project!
Email: support@adaforweb.com