Accessible Website Conversion
Convert Your Website to an Accessible WordPress Environment An old website, outdated content, obsolete technology… does this sound a little too familiar for your business? Maybe your website was everything you hoped for when it was originally designed, but it was built on a platform that is now considered an obsolete technology – even though it was the premier choice at the time.
Is Your Website Accessible?
Working on a website can be difficult. Adding new media and updating pages is chore, even though you know your company website needs to evolve and become more accessible to the many users you are trying to reach. Maybe when you first built it, accessibility wasn't even really discussed. But now you've taken a step back, looked at your customer base with a desire to include everyone and you've realized just how important it is to make your site accessible. However, the thought of building a robust site that can do all the things you want it to do is overwhelming.
Consider the Data on Disabled Individuals You've Reached a Crossroads and It's Time to Decide: Build New, Refresh, or Completely Update?
Before you get overwhelmed, we have good news:
According to The UN Flagship Report on Disability and Development 2018, people with disabilities remain at a clear disadvantage. Unfortunately, in many societies, people with disabilities are often disconnected and face discrimination.
If you have an older version of a WordPress website, we can convert it to a new, fresh WordPress site, with access to all the new tools and plugins, including the visual editor and the powerful styling tools. If you don't have a website at all, ADA FOR WEBSITES can get you on the web.
Our talented team at ADA FOR WEBSITES Web Solutions can help you decide if a conversion or a new build is best choice for your business. Sometimes trying to address issues on your old website is more costly and time-consuming than just starting fresh – especially if your site was built on old technology.
That doesn't mean you can't reuse your content and media; it just means the ADA FOR WEBSITES team will put it into a new platform – and be sure that it is accessible to all users.
We Bring You Some Great Options
The ADA FOR WEBSITES Web Solutions team has three great options for website accessibility conversion: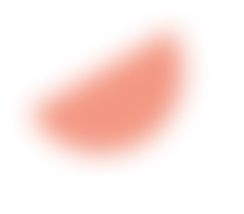 Option 1: Start from Scratch & Build a New Site
This is the one for your business if you don't have a website, but you know you need one that is reliable, fresh and accessible. This is often the best option for startup companies.
Our team will develop a powerful website with information about your business, photos, functions such as contact forms and we'll make sure that it's built with accessibility in mind.
Option 2: Convert Your Existing Site – Make it Accessible
This option is the right fit if you have a website, but it's archaic and isn't able to do what you want need. It's time for something new.
Our experienced ADA FOR WEBSITES team will take your old website and content and convert it to a WordPress site. Through WordPress, you can have nearly unlimited web content formatting options to implement as you continue to improve your site.
Option 3: Merge Existing Elements With Your New Website
Sure, your website was great when it first launched. But now it's just a headache to work with, whether you're adding or updating. You have to emotionally prepare yourself to even work on it.
The ADA FOR WEBSITES design team has been there. Our specialists will take all the best parts of your old site and add in new features, building you a highly functional new site – and we will show you how easy it is to work with WordPress.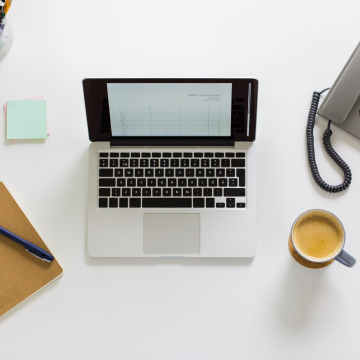 How ADA FOR WEBSITES Web Solutions Can Help
We specialize in providing complete Web Accessibility (WCAG) consulting services and we follow the Web Content Accessibility Guidelines (WCAG) 2.1, which is the recognized industry standard for website accessibility. For some governmental institutions and in education, Section 508 may also apply. By doing this, we're confident that we are always on the cutting edge of the latest requirements behind accessibility and website design strategies.
What Makes a Website Accessible?
Chances are there are many things that can be done to make your site more accessible. It's likely you know the list is long and you're not sure where start or what may be possible. Take a deep breath: you're in the right place. Partnering with the ADA FOR WEBSITES team will make all the difference. We strive to make your experience as painless as possible and to help you get your website to where you want it to be.
Looking at your existing site, you have probably already taken a moment to see where it could be improved. Even if you aren't savvy in web design, you are a user of the web and you know what websites you like and why you like them.
As you work with the ADA FOR WEBSITES team, we will first begin to audit your site to assess what needs to be improved and added, to increase your visibility and accessibility. We'll also ask you to consider your audience. Who are you trying to capture with an upgraded or a new site? Who are you hoping to make this site accessible to? What types of disabilities could affect someone's user experience enough to not use your service, buy your product, or understand your messaging? And what can be done to address these issues?
Accessibility Factors Include Things Such As
Color Contrast and Color Blindness
Consider users who may be blind or are colorblind. The design team at ADA FOR WEBSITES will look to add appropriate captions to all pictures and adjust fonts and styling, being cognizant of color contrast standards. When you think about users living with cognitive disabilities, our ADA FOR WEBSITES experts will design a site that is easy to navigate and understand.
For those people living with physical disabilities, our designers know the site needs to be created with keyboard functionality, in addition to clear audio and video options. For those people with hearing disabilities, it's important to add closed captions to any videos. And for the those users with vision impairments, consider the size of your text text.
These are just some of the examples of minor site updates that can have a big impact on functionality and accessibility.
Choose the best WordPress Plugins for Management and Accessibility
Because we put our clients first, ADA FOR WEBSITES includes premium plugin options in every website conversion that we perform. We use these plug-ins to provide you best support for your intended audience, while also making sure the site is inclusive to anyone who may want to review it.
These plugins provide incredible functionality that will vastly enhance your experience, giving you all the necessary tools to quickly make changes to your website and improve visitor engagement.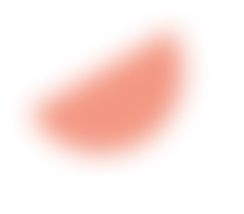 Gravity Forms
This is the easiest, most powerful form builder for accessible WordPress Form.
Fusion Builder
This is an unparalleled visual editing tool that make editing your website fun and easy.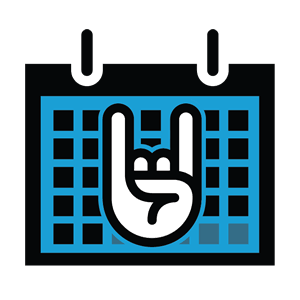 The Events Calendar
This full-featured calendar has beautiful layout options and customizations.
The specialists on our ADA FOR WEBSITES team have worked on WordPress websites for more than a decade and in online marketing for more than 15 years. No matter your website condition, or how long your wish list is for a refresh, we have experience overhauling sites just like yours. Our talent is making your website accessible, easy-to-use and informative – to allow your brand to shine online.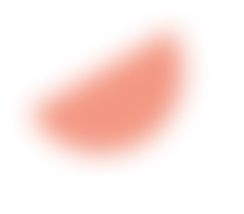 Contact ADA for Websites to learn more and to discuss your upcoming project!
Email: support@adaforweb.com