WordPress Accessible Design
Build Your Next Website with WordPress Accessible Design
Now that you've committed to building a new website, or updating your current site, you may be still considering platform options. There are many possible solutions out there but our team at ADA FOR WEBSITES Web Solutions recommends WordPress accessible design and development services.
Along with a vast library of plug-ins, easy-to-use forms and templates, greater capability with photos and media, as well as simple steps to follow when publishing, WordPress is also the easiest Content Management System (CMS) to ensure your website follows web accessibility standards.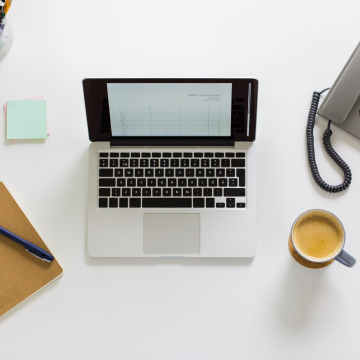 WordPress is the Ideal Tool for Building Accessible Websites
We could go on about the many reasons that we love to use WordPress, but when it comes to web accessibility, WordPress makes it pretty simple for companies to get on board. If you're looking to build a website, WordPress makes accessibility a priority in the process. And if you want to upgrade an existing site that isn't currently on WordPress, it can be fairly simple to move it to the WordPress platform and then use WordPress accessible design to ensure your site is accessible to users.
The truth is, if you've already committed to WordPress, then you've eliminated a lot of the compliance problems that tend to arise with other Content Management Systems. That's a significant reason why we use it so often – and why 50,000 new WordPress sites get launched each day.
ADA Compliant WordPress Sites Focus on Web Accessibility
In focusing on accessibility for your website, your goal should be to create a site that is as inclusive as possible. WordPress addresses accessibility for its users in many ways, including: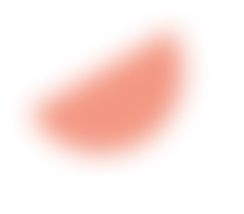 WordPress Follows Web Standards and Best Practices
WordPress is constantly building new features and themes to continue to allow developers to create sound sites and blogs. All of these follow the industry's accessibility standards.
WordPress has an Active Developer Community
It's not possible to be 100 percent accessible because of evolving standards and technology. However, the ADA compliant WordPress team constantly monitors technological changes and is willing to look at specific improvements and suggestions that could benefit all WordPress users.
Mobile Options are a Priority for WordPress
The WordPress platform offers mobile-specific accessible WordPress plugins, themes and other features to ensure your website is available to all users. Considering how often we use our phones and tablets, this option is a no-brainer.
Why Choose Accessible WordPress Design?
It may feel like accessibility is a new concept in the web world. If you built a website even five to 10 years ago, you may not have thought about it, just like you didn't likely fully understand Search Engine Optimization and tagging media. While the buzz around WordPress accessibility is certainly more prevalent, it's really not a new concept. It has just thankfully become a bigger priority. But why? There are actually many reasons why companies should (and do) focus their attention on building an accessible site. The ADA FOR WEBSITES team is here to talk to you about all the reasons accessibility is important and help you to ensure you are covered.
Making a website accessible boosts your overall ranking (Search Engine Optimization, or SEO) on Google. Google uses your accessibility compliance as a factor to rank you online. The more groundwork you lay on the front end, the more discoverable your website will become. When users search for your service or product, you will appear closer to the top of the list.
You may not have realized but the Department of Justice (DOJ) is responsible for enforcing compliance with the Americans with Disabilities Act which includes accessibility on the Internet. While there are no definitive guidelines coming from the DOJ, advocacy groups have sued companies to force them to become more inclusive. The ADA FOR WEBSITES team is engaged with W3C in developing these standards and continually monitors developments. We are active in fully understanding the industry recommendations to ensure our clients are covered – and your users have proper access.
It may sound a cold and corporate, but as a business owner, you need to make money to stay in business. Making your site accessible to everyone opens the door to a large segment of the population who are living with disabilities and need extra assistance online. It has been reported that the discretionary income for working-age people with disabilities is about $21 billion – that's a lot of money to leave on the table. And don't disregard seniors. Baby Boomers (and older) make up the largest consumer spending group and have the greatest discretionary spending power in the United States. But if they can't utilize your information, can't clearly understand your goods and services, or don't have access to your site, they will go elsewhere. Like you, we want you to gain new customers, build your brand and get your message out clearly so that users looking for the goods or services you provide will choose you.
A website project is never really "finished." It's a work in progress and something that must be constantly updated, tweaked and improved. It's a constant process to make it faster, stronger, more clear and more visually appealing. By building your site to be accessible from the beginning (or going back and resolving issues on your site now – which is admittedly more cumbersome), the sooner you act, the better. At ADA FOR WEBSITES Web Solutions, we're leading the charge on accessibility and utilizing the best technology to accomplish your company goals.
Regardless of what you are selling, what services you provide and your message, being inclusive and accessible is just the right thing to do. The world wide web is filled with important information and resources that all people have the right to have access to, whenever they need it. Choosing to emphasize inclusion online will positively seep into your culture, making your business a more thoughtful and progressive place to work.
Building ADA Compliant WordPress Websites The WordPress team also keeps up with best practices for designers and businesses, to help them make their sites accessible to everyone. There are WordPress communities to join, as well as ideas and tips offered by WordPress directly to their users. Some of WordPress' basic suggestions include:
Make sure images have descriptive captions that are creative and engaging for those people who physically can't see the pictures and those who don't have the proper technology for the images to load. The more descriptive the better – these captions will help the user "see" the image without actually seeing it.
The same goes for links. Be as descriptive as possible to allow all users to understand the purpose of the link, while also driving them to click on it. Our ADA FOR WEBSITES team for WordPress accessible design is well-versed in this aspect of the build and can add in these necessary details. Talk to our experts now!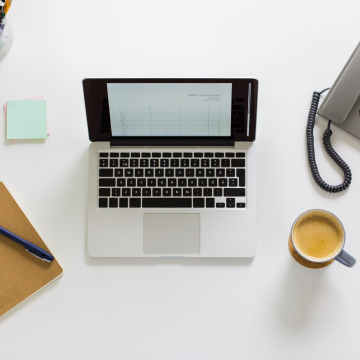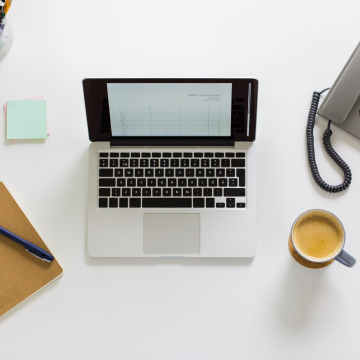 Choose Your Accessible WordPress Themes Wisely
Not all WordPress themes are considered accessible; however, some are more complex than others, which could inhibit the experience for some users. For example, visually impaired users may have difficulty with certain colors. Depending on your audience, the WordPress accessible theme you choose can make a significant difference.
WordPress offers many accessibility-ready themes, but knowing your audience and messaging can help you narrow your focus to what will work best for your company or organization. Additionally, WordPress plugins help in adding features and functions to your site, beyond the template. These plugins are already compliant, which helps in streamlining the build process.
Some of these plugins include: contact forms, calendars and directories. Choosing which WordPress accessible themes and plugins would work best for you can be overwhelming if you don't really know what you are looking for, or what you want. That's where the experts at ADA FOR WEBSITES Web Solutions step in. Our team will ensure that your entire WordPress design is accessible and we will code your website so that you are compliant with industry standards.
Always Review and Test ADA Compliance for WordPress Websites
Different types of organizations have different standards and requirements to follow for accessible WordPress design. For example, education websites must follow the Section 508 Accessibility Guidelines. While WordPress cannot guarantee accessibility, users can test compliance using tools and by using the most accessible themes on WordPress, as well as header text instead of images.
Contact ADA for Websites to learn more and to discuss your upcoming project!
Email: support@adaforweb.com