Web Accessibility Certification
Letters of Conformance – Your Web Accessibility Certification for ADA, WCAG 2.1 & Section 508 Compliance An accessibility certification, or Letter of Conformance, is a dated document that outlines the level of compliance with WCAG 2.1 and Section 508 guidelines. In order to make a conformance claim, there shall be no violations to WCAG 2.1 success criteria, put in place by the World Wide Web Consortium (W3C). The W3C is an international community that works collaboratively with professionals from many companies and institutions to establish web standards.
There are different types of web accessibility certifications, but at ADA FOR WEBSITES, our primary focus is on the issuance of a Letter of Conformance. While a conformance letter may fall under the certificate category, it is not necessarily a "certificate",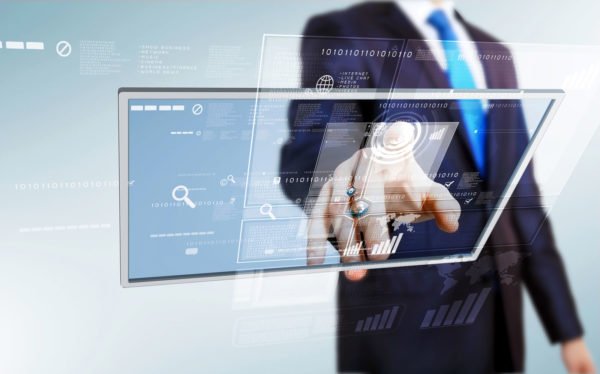 but rather an endorsement that your digital environment has been audited, with verification that compliance issues have been addressed. Out of all of the certification options, a Letter of Conformance is the most thorough type of claim, which is why ADA FOR WEBSITES only issues this form of web accessibility certification for complying with ADA, WCAG 2.1 & Section 508 standards.
The W3C provides guidelines in order to make claims of conformance; however, with other forms of accessibility certifications or such as a statement of certification, there is no official "certifying body" that endorses compliance. Because of this, a statement cannot be officially verified. As a result, a compliance web accessibility certification for ADA, WCAG 2.1 & Section 508 standards is not necessarily enough for an organization to advertise compliance, due to the lack of oversight. Without a certifying body, a compliance certificate has no true value, which is why at ADA FOR WEBSITES, our chief interest is in the documentation of the true effort, rigorous analysis and remediation activities that took place to remove barriers from your digital environment.
Contact ADA FOR WEBSITES for professional services to help you achieve web accessibility compliance. Talk to our experts at (949) 328-1812 or email us at
support@adaforweb.com
for more information.
Web Accessibility Certification Considerations and Your Letter
With the help of our hands-on collaborative approach and services, achieving a website that is compliant with Web Content Accessibility Guidelines (WCAG 2.1,) Section 508 of the Rehabilitation Act of 1973 and the Americans with Disabilities Act is obtainable. Once all remediation services are administered and your website is deemed compliant with success criteria, an accessibility certification will be issued.
Typically, receiving certification for compliance with ADA, WCAG 2.1 & Section 508 standards is the final phase of the web accessibility consulting process; once it's been issued, your organization will have tangible reassurance that your risk has been minimized and, more importantly, your users are provided with equal opportunities when navigating the web. ADA FOR WEBSITES's certification is provided in the form of a Letter of Conformance.
Criteria for Accessibility Conformance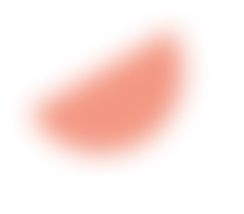 Step 1: Scope of Effort Evaluation
Define the evaluation scope for all digital services, including websites and other documents, determine the accepted WCAG 2.1 target and assess if other evaluations are required. WCAG recommends Level AA as the general target.
Step 2: Evaluation of Target Website
Explore the target website to be evaluated, establish an understanding of the websites use and purpose, identify common web pages and essential functionality and develop a list of different types of content identified, such as HTML, PDF, WAI-ARIA and JavaScript.
Step 3: Representative Sample
Select a representative sample of web pages of the targeted site to be evaluated in the audit. These samples should be structured, random and complete. The actual size of these samples will be dependent on the size of the website, its age, complexity, consistency, adherence to development processes and availability of prior findings.
Step 4: Audit
Audit the selected sample and compare it to the random sample provided. The audit is completed according to five WCAG 2.1 conformance requirements, which include conformance level, full pages, complete processes, only accessibility-supported ways of using technology and non-interference. Throughout this process, we identify areas that do not conform to Section 508 or WCAG 2.1 success criteria.
Step 5: Report
Report the evaluation findings of each step and provide a detailed recommendation on how to repair the issues identified through the evaluation. These finding are confidential; however, organizations can choose to share public statements about outcomes from the evaluation.
What Does a Conformance Claim Include?
Once all criteria for conformance is made, we provide a Letter of Conformance that includes the following required components, as recommended by W3C: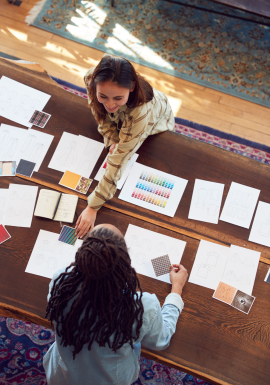 Why Have a Letter of Conformance?
By having a Letter of Conformance, you demonstrate your commitment to providing an equal opportunity for users with disabilities. By taking proactive web accessibility measures, users will have a pleasant overall experience visiting your website and have the ability to access and purchase your products and/or services, increasing customer loyalty and revenue potential.
Web accessibility compliance certification for ADA, WCAG 2.1 & Section 508 standards is also beneficial because it provides greater opportunities to a large market. The disabled community makes up nearly a quarter of our population in the United States. About 56.7 million people had a disability in 2010, according to the U.S. Census Bureau. Many users with disabilities rely on the internet to connect with friends, gain an education and order goods. By providing equal access, those individuals have the ability to live independent lives, thanks to the flexibility and ease of the internet.
In addition to the benefits of improving usability to all users, you will also be minimizing your legal risk. A Letter of Conformance reduces exposure to potential legal complaints, such as a letter of complaint or lawsuit. Due to the rapid increase of digital marketing use, a significant number of web accessibility lawsuits are being filed in federal court. According to an analysis conducted by an international legal firm Seyfarth Shaw, 814 lawsuits pertaining to web accessibility violations were filed in 2017. In contrast, the first six months of 2018 saw at least 1053 web accessibility lawsuits filed. At this rate, we expect that the number of web accessibility lawsuits filed in federal court will only continue to rise.
For these reasons, a Letter of Conformance is a beneficial component; one that can protect your organization's reputation and assets in a variety of ways.
Keeping Your Letter of Conformance Up To Date
Because Letters of Conformance are date-stamped, it is important to keep them up to date periodically. ADA FOR WEBSITES provides ongoing reviews to test for new web accessibility compliance issues that may have appeared since your last Letter of Conformance was created.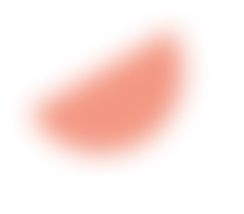 When Should I Renew?
As with any ongoing service, Letters of Conformance for web accessibility should be updated on an annual basis, or when sooner, if new content is released. In order to establish consistent accessibility, maintaining an updated and accurate Letter of Conformance is critical.
When follow-up reviews are performed, a new Letter will be issued and provided by ADA FOR WEBSITES. Get in touch if your validation for your Letter of Conformance is about to expire.
Conformance Badge
Now that you've spent the time and effort to provide an accessible website, you can advertise that achievement to your users on your website. There are badges provided to demonstrate accessibility conformance and show your users that you've upgraded your website to meet WCAG 2.1 and Section 508 success criteria. If the page has achieved conformance with WCAG 2.1 A, AA, or AAA, the W3C provides conformance logos that can be displayed on those specific pages. The icons provided by W3C are in reference to a single page; if more than one page is in conformance, a statement of scope can be provided with the logo.
The World Wide Web Consortium (W3C) is very specific in defining how organizations can set about claiming their website's conformance to WCAG 2.1 standards. Establishing a partnership with the correct web accessibility firm is crucial in order to verify that all boxes are properly checked when issuing conformance claims.
ADA FOR WEBSITES Web Solutions always has our clients' best interest in mind, with no desire to sell unnecessary services that have no worth, such as certificates. That is why we recommend Letters of Conformance.
Our goal is to provide thorough services in ways that directly benefit our clients. If your organization has not yet met conformance criteria and would like to take the appropriate steps to achieving a Letter of Conformance, contact us today to learn more.
Contact ADA for Websites to learn more and to discuss your upcoming project!
Email: support@adaforweb.com